Talk about dream projects! As a longtime scrapbooker, getting an email from the awesome
Becky Higgins
about designing a Project Life core kit (!) was one of the highlights of 2014. I had previously tossed my name in the last time she had a designer call, and was so glad to be considered!
The first step was determining a theme for my core kit, and surprise, surprise — it was exploring, of course! My styleboard included color palette ideas, and graphic inspiration. I wanted to mix clean icons with organic handlettering.
EARLY SAMPLE CARDS
I had to submit a couple of samples of what the kit would end up looking like; it was a mix of handlettering, graphic elements, and a whole lot of color. The total number of cards is around 600+, with around 80+ designs for scrapbookers to fill up their Project Life scrapbooks. Different cards were designed for different reasons: some were title cards, some were simpler to serve as journaling cards, and others were graphics-heavy and served as filler cards.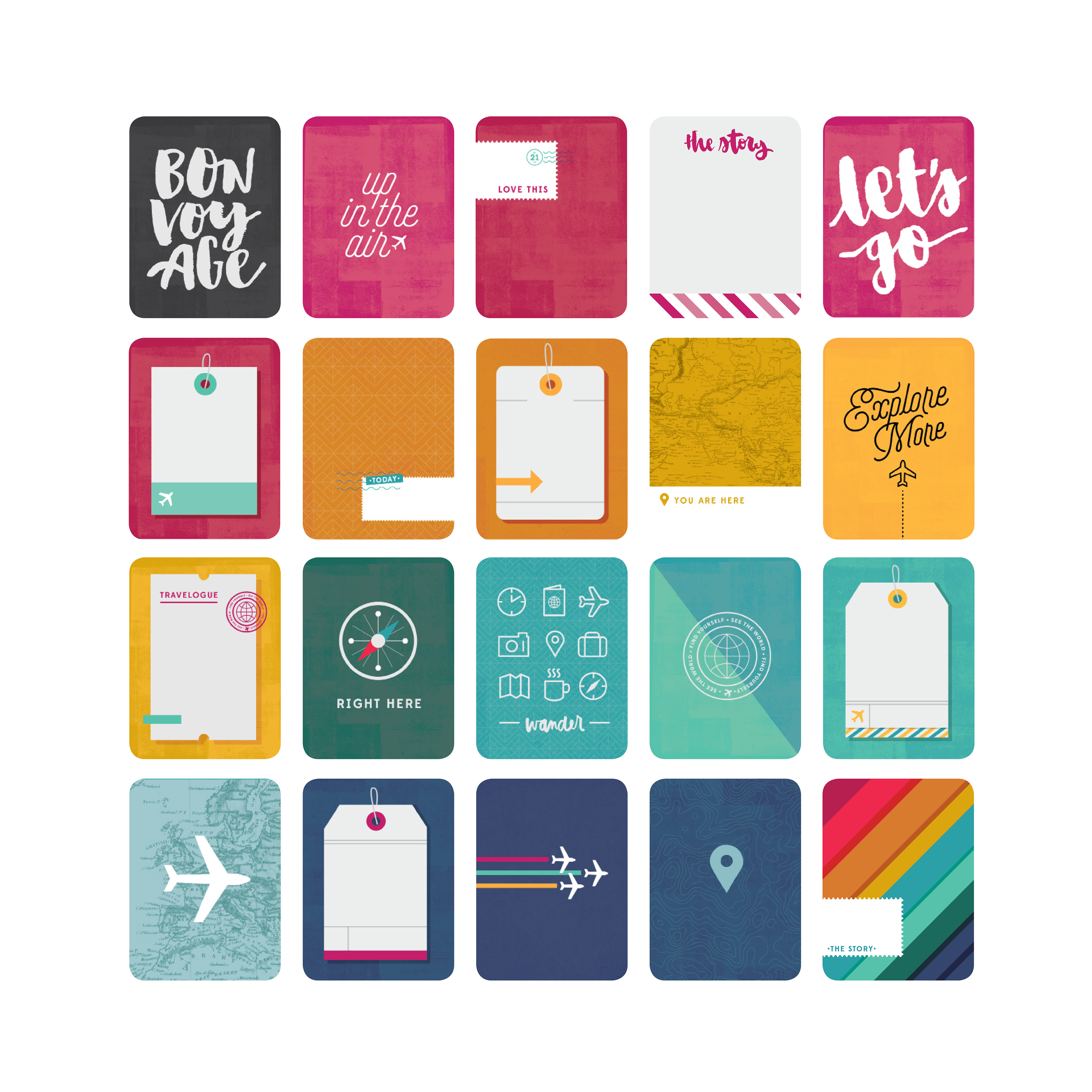 FINAL PRODUCT PHOTOS
The kit was finally released in Feb 2016, and I couldn't be more excited that I both got to work with some amazing people in the scrapbooking industry, but that I actually made something that's being sold in stores worldwide. Woooot! And the wonderful folks at
Becky Higgins
let me brand it under my name, too — so that was great. <3 All photos here c/o Becky Higgins.