Note:

This is a project from 2012, and one of my first experiments in handlettering. I cringe looking at my old letterforms, but I still love this project because it was pretty ambitous and I had a blast making it. <3 Also love seeing how much my style has evolved!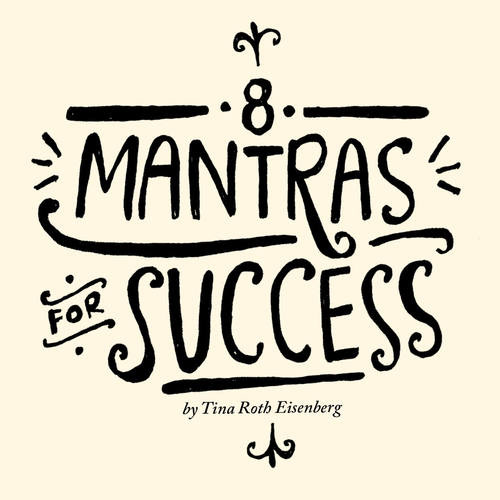 A LETTERED LETTERPRESS BOOK
The final project for our letterpress class was a book. While brainstorming for possible ideas, I got inspired by a little list I had tacked on my wall—Tina Roth Eisenberg's 8 Mantras from her TYPO 2012 talk (I missed TYPO that year, but watched the talk online and scribbled them down, inspired). I had also just been to Portland that weekend, and remembered the work of the lovely Mary Kate McDevitt (my favorite letterer)!
Several sketches later, I came up with eight final sketches for the mantras. Decided on two colors this time (I was a bit traumatized by the four colors from the last project) and had my plates made.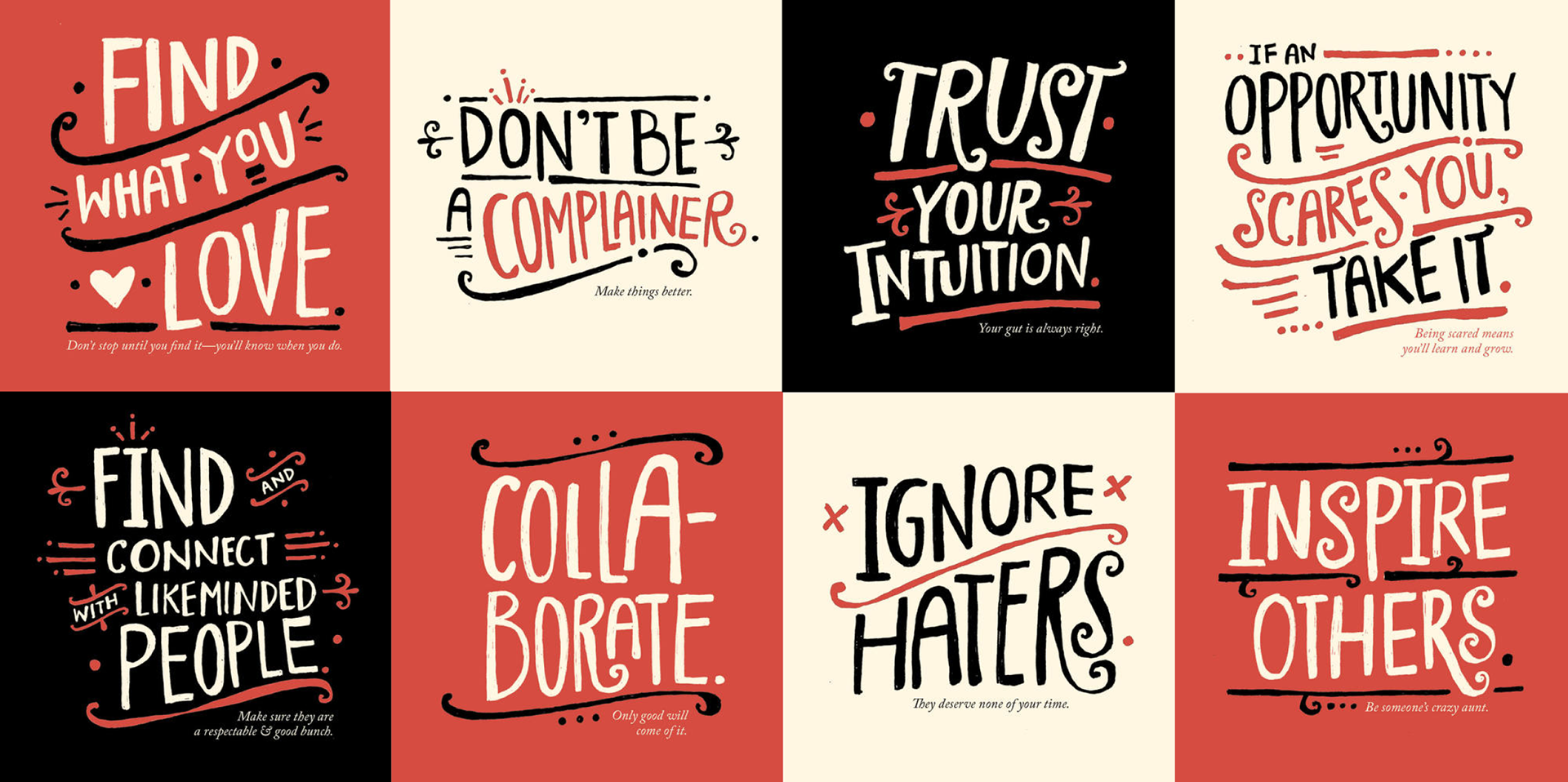 PUTTING IT TOGETHER
Getting the prints right took a lot of measuring and practice printing on tracing paper. Once again, registration was challenging, and only got one book perfect out of 10. Getting the red right smack perfect on the "trust your intuition" page was awesome. Decided to finish it off by hand-binding them all (I may or may not have chipped a tooth… long story).

In the end, my letterpress instructor liked it, but mentioned that the point of letterpress was to get rid of hand drawn letters and use metal/wood type, but I paid no attention ;) Loved how it came out!