Day by Day: #5 Days of Documenting Zine
One of my main goals for the Adobe Creative Residency is to design pieces and products that get people excited about documenting their everyday lives These include all the small, seemingly mundane details (where I went today, what I did today) and more importantly, the right now (I'm excited about, I'm struggling with, I'm thankful for).
This zine was designed to introduce people to my work and direction for the Residency, and serve as a fun little DIY takeaway for them to fill up and keep. For those who grabbed a copy, I hope it was fun to fill up, and that you look back on it every now and then!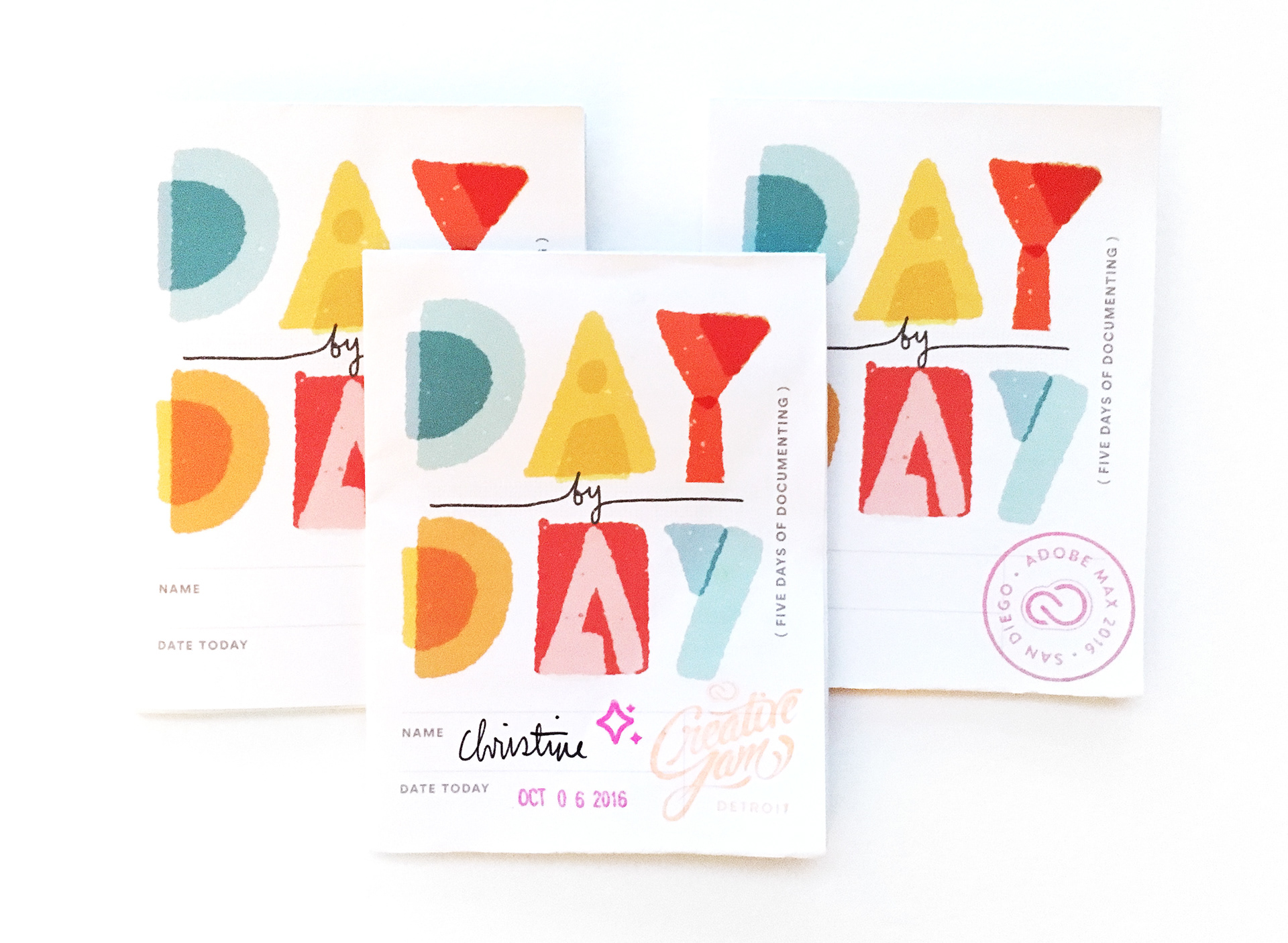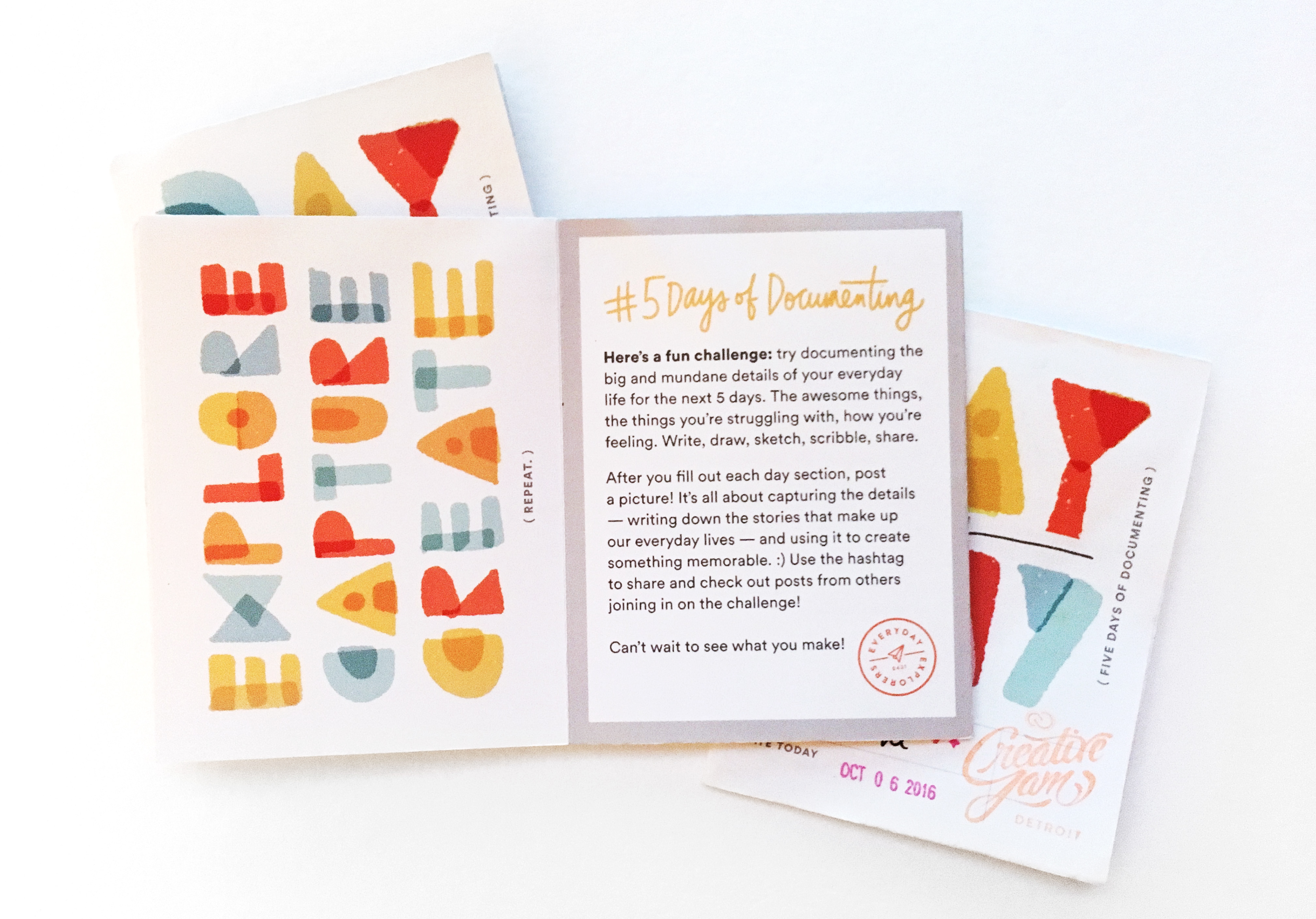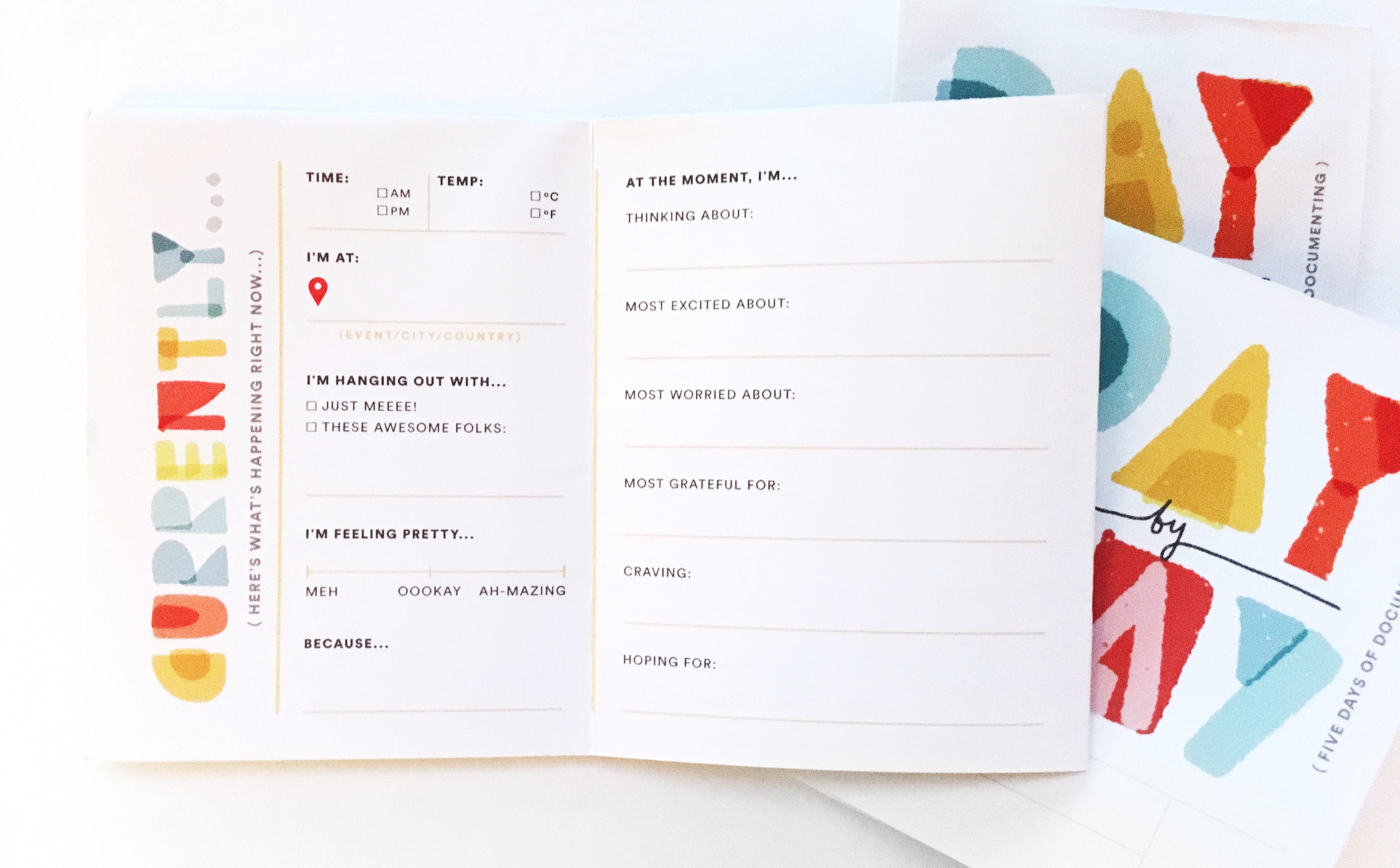 The doodled lettering was created using the iPad Pro and Apple Pencil on an iPad app called Sketches. I had been experimenting with the different drawing apps out there, and discovered a fun textured pencil tool in the app that I loved playing with.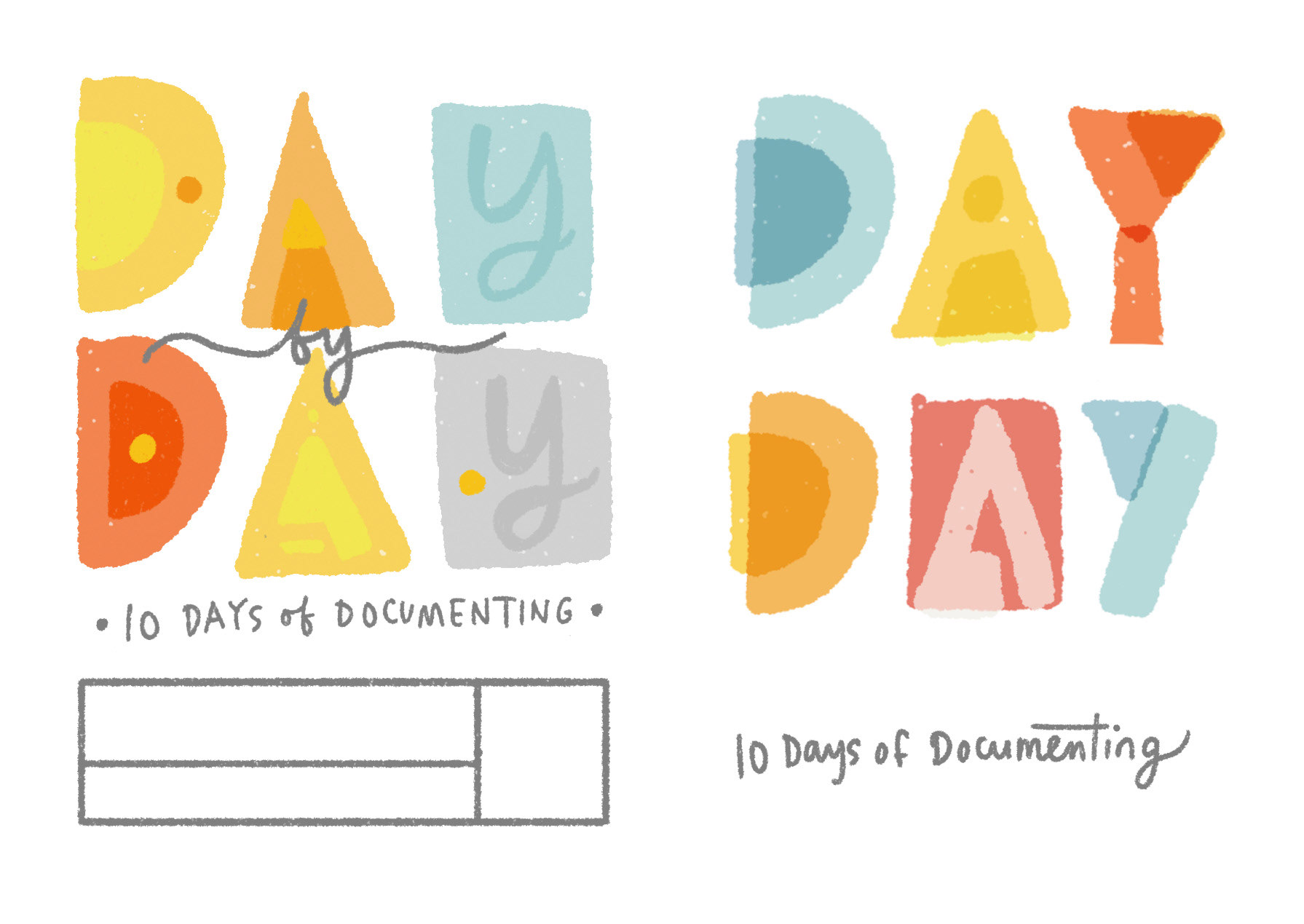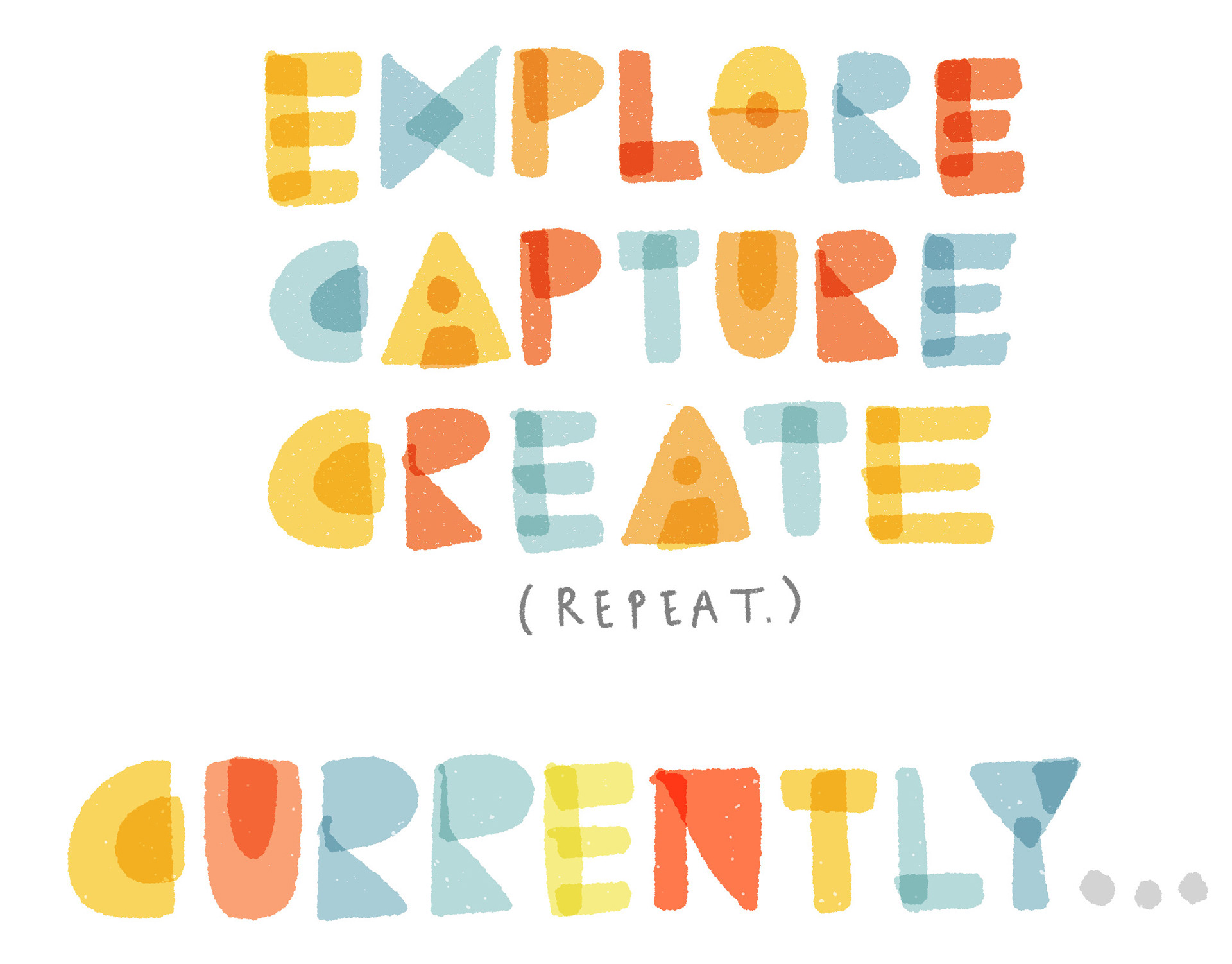 After quickly doodling the titles and inside graphics, I brought it into Adobe Illustrator for quick layout onto an 11x17 artboard. The double-sided design gives people space for five days of documenting.


The finished piece is a 4.25 x 5.5 zine, originally an 11 x 17 sheet with a double parallel center fold. Here's what it looked like in the document. I used the same color palette throughout the document for consistency.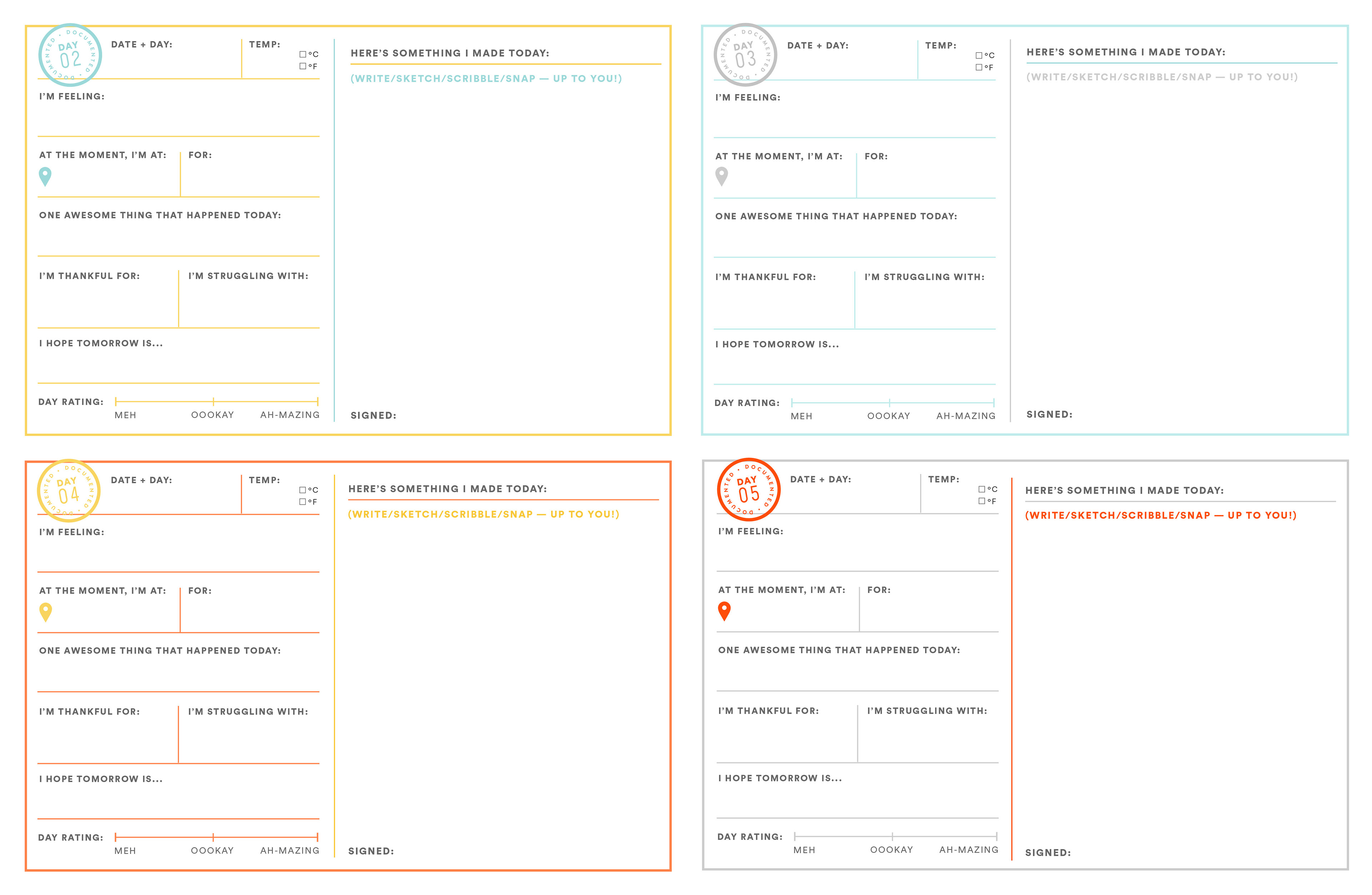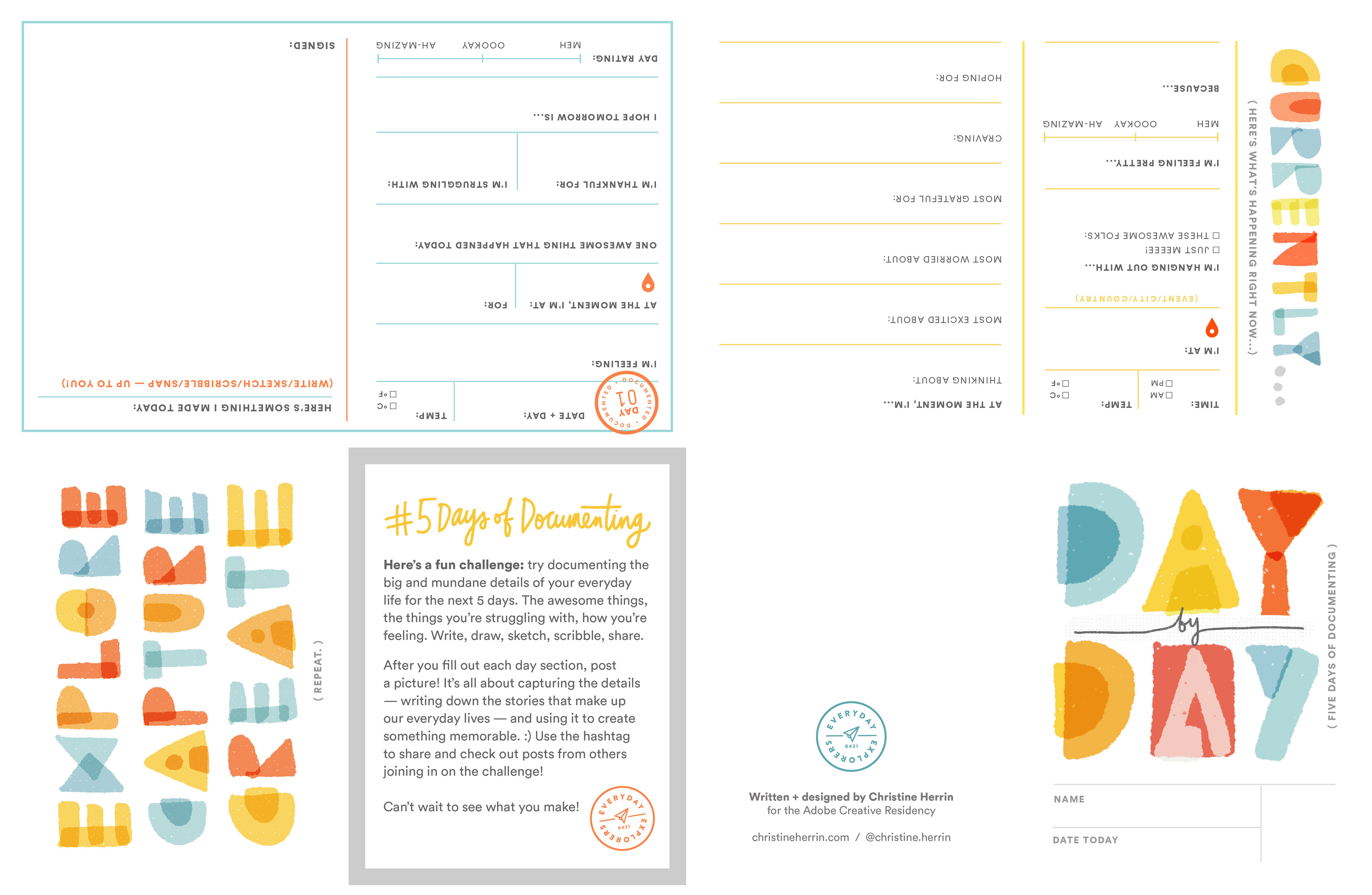 The fun part of this project is getting it into people's hands. We had two opportunities to organize a quick DIY station for folks to get a copy of the zine and personalize it. In order to add an extra layer of analog handmade-ness, I designed two seal stamps to match the two events we were going to be at: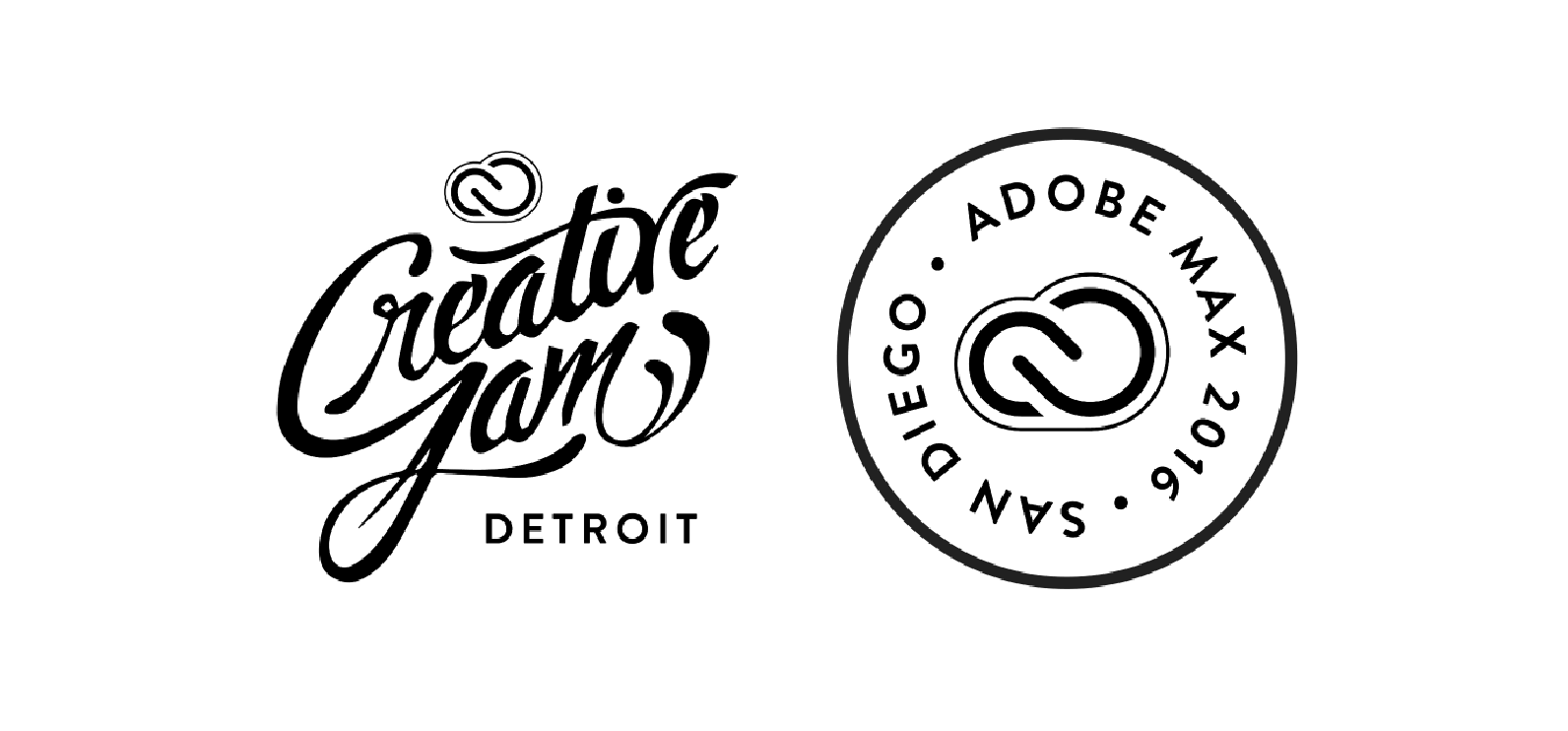 The first event was at an
Adobe Creative Jam
in Detroit, MI. While folks were busy mingling and talking design, I had a little station for folks to stamp onto their zines. I even brought some of my clear stamps for people to sample and try out!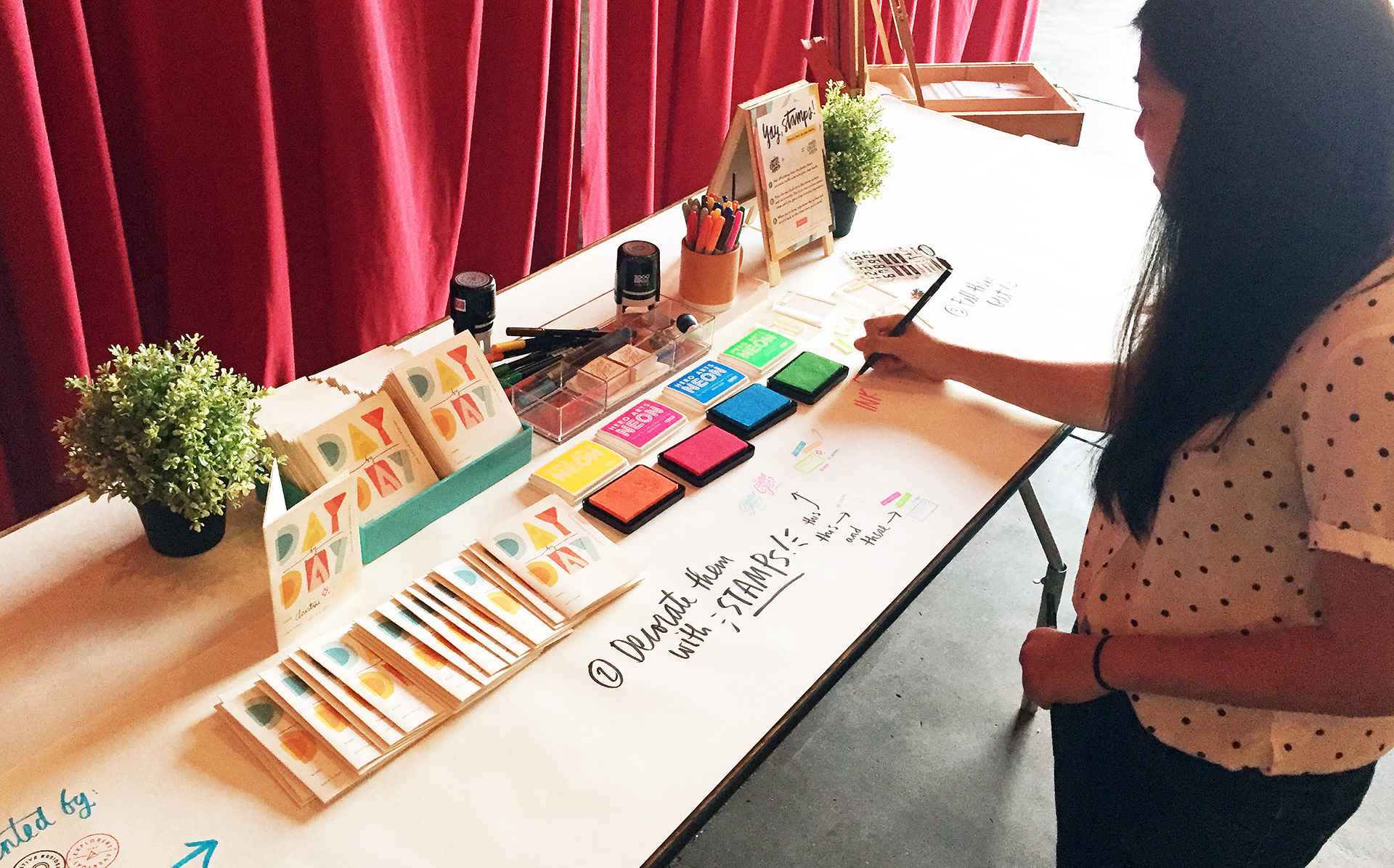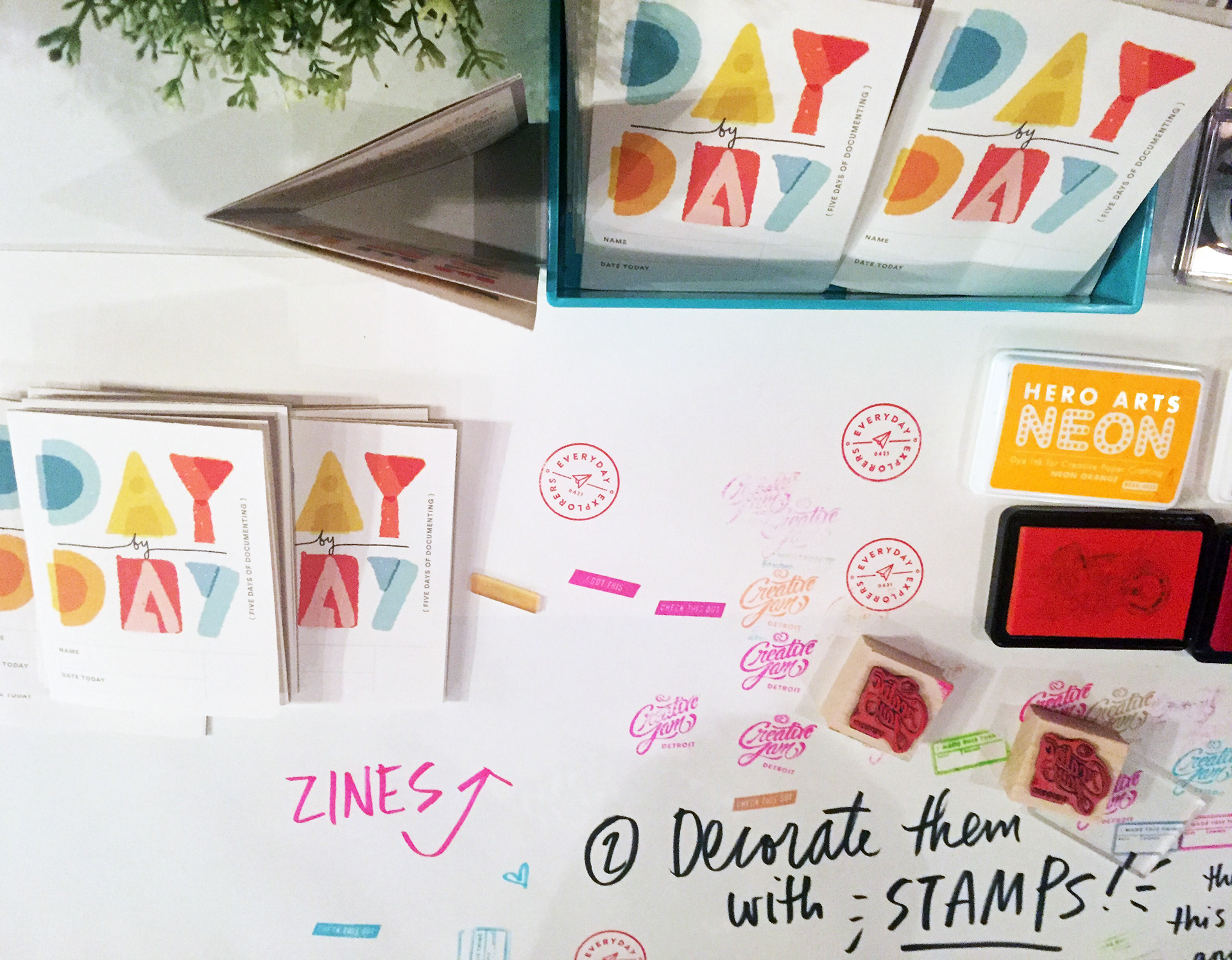 The second was at
Adobe MAX
in San Diego — the annual four-day, 10,000 attendee conference organized by Adobe! I had a station along with the three other Adobe Creative Residents, with the same concept — grab a zine, personalize it with stamps, and fill it up! It was a fun way to introduce documenting — why I loved taking note of all the little details — and it was nice to meet so many like-minded people who loved journaling and documenting, too.