For our final project in this class, we had to write and design a book. It had to be a personal narrative of a place or experience, and I decided to do one about the diverse neighborhoods of San Francisco as told through days spent in different cafes (because, coffee!) I sat and observed people, sipped endless cups of coffee, jotted down things I saw, overheard, and ate. Each neighborhood had a different vibe, and I loved it!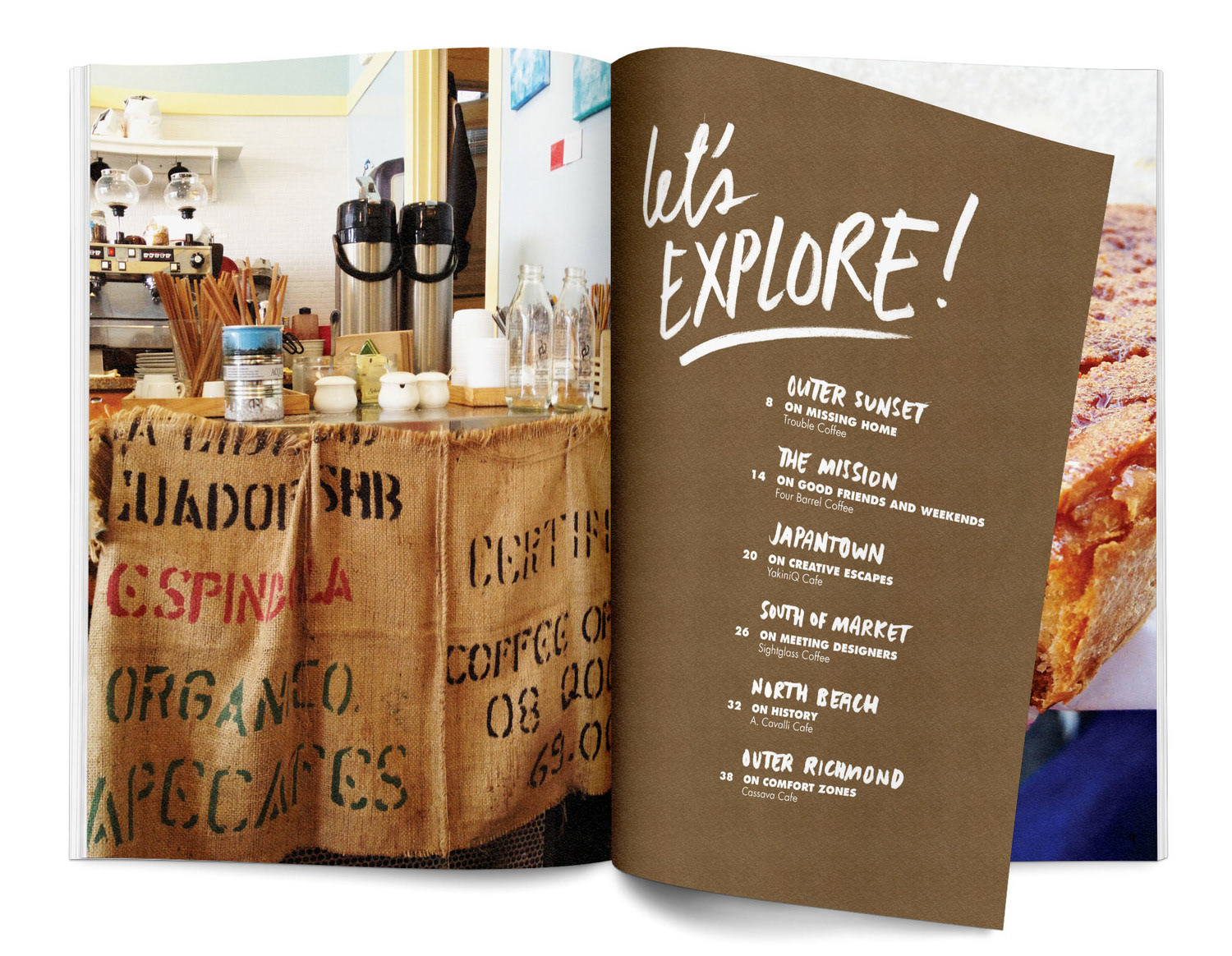 INITIAL PHOTOS + LETTERING EXPLORATIONS
It was also one of the first projects I really experimented with using more lettering. Posting this three years later, it's been fun to see how different my handwriting (and lettering) used to look! I started off writing several phrases onto paper before scanning it in. I later fix them in Photoshop to up the contrast and levels. I also visited several cafes around the city and attempted to take great photos with my SLR, only to end up loving the ones I took on my phone instead. Hahaha.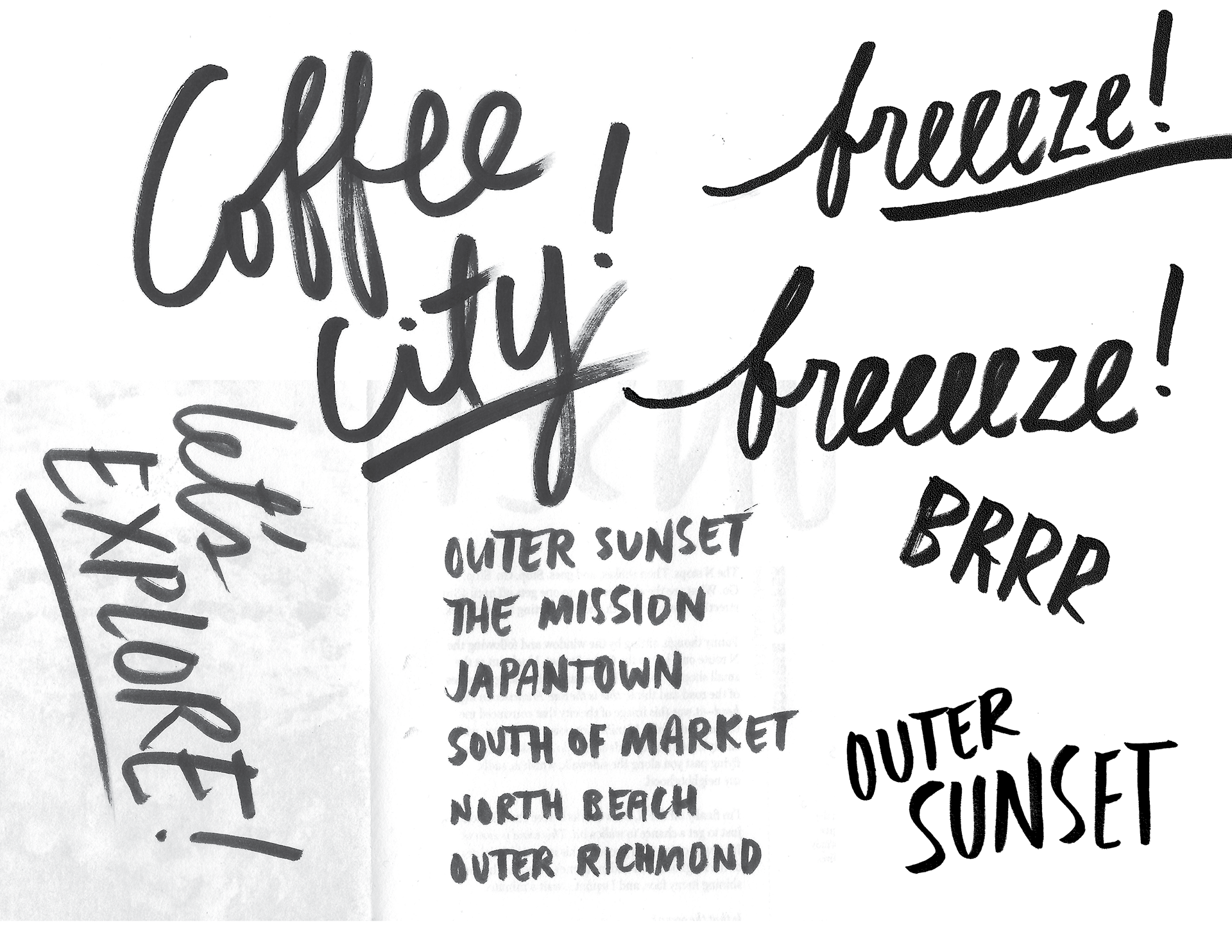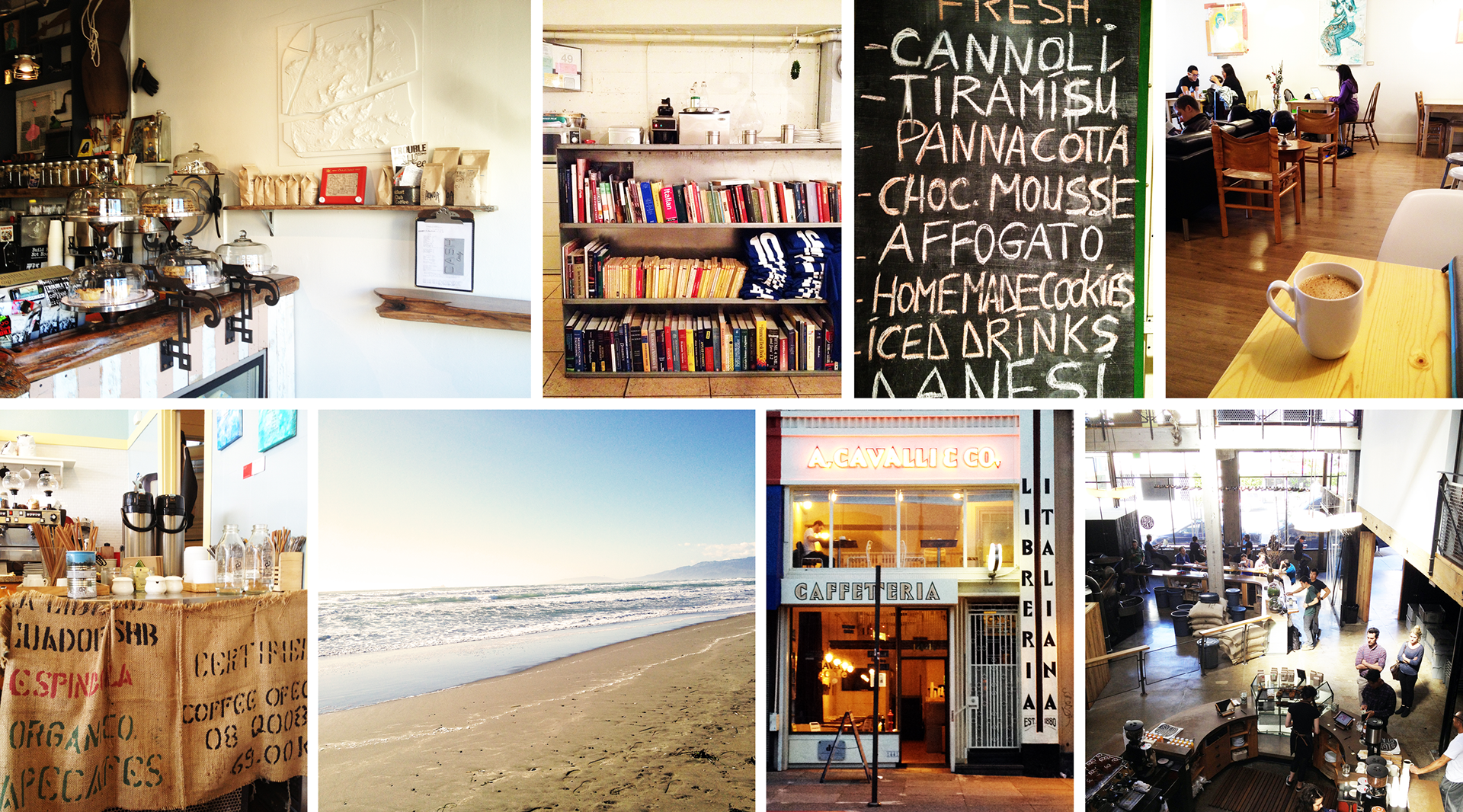 SELECT FINAL BOOK SPREADS
Then, I tried putting those phrases on top of photos and into my book spreads. I love the interaction of the lettering with the photos I took. The book was printed on sketchbook paper for that journal/gritty feel, french-folded, and perfect bound. This was one of my favorite projects that semester!